Meeting
We will meet you in front of Asakusa View Hotel 15 minutes before your reservation time. It takes around 5 minutes to walk to our kitchen.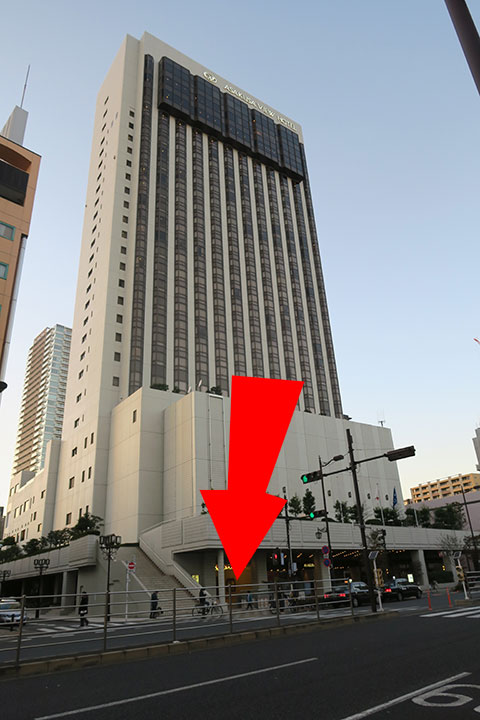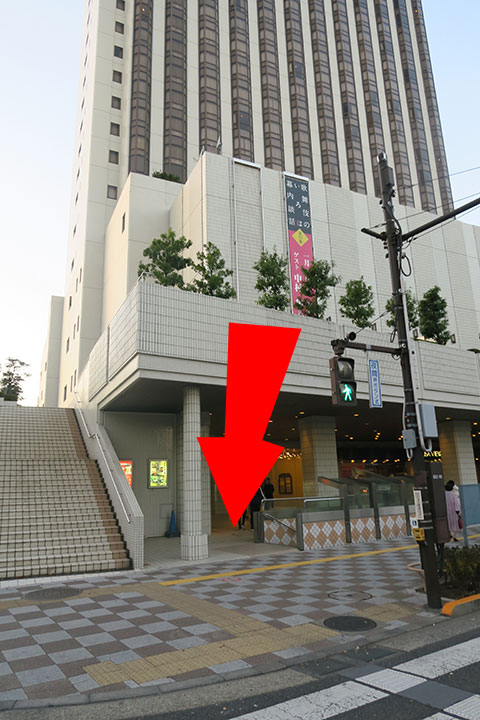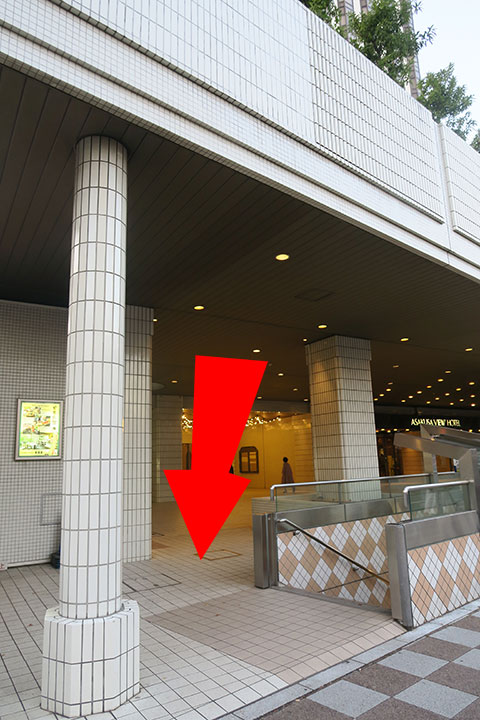 Let's meet near the stairs at the corner
Cooking
Please enjoy Japanese home-style cooking!
The location of our kitchen is a typical Japanese-style apartment.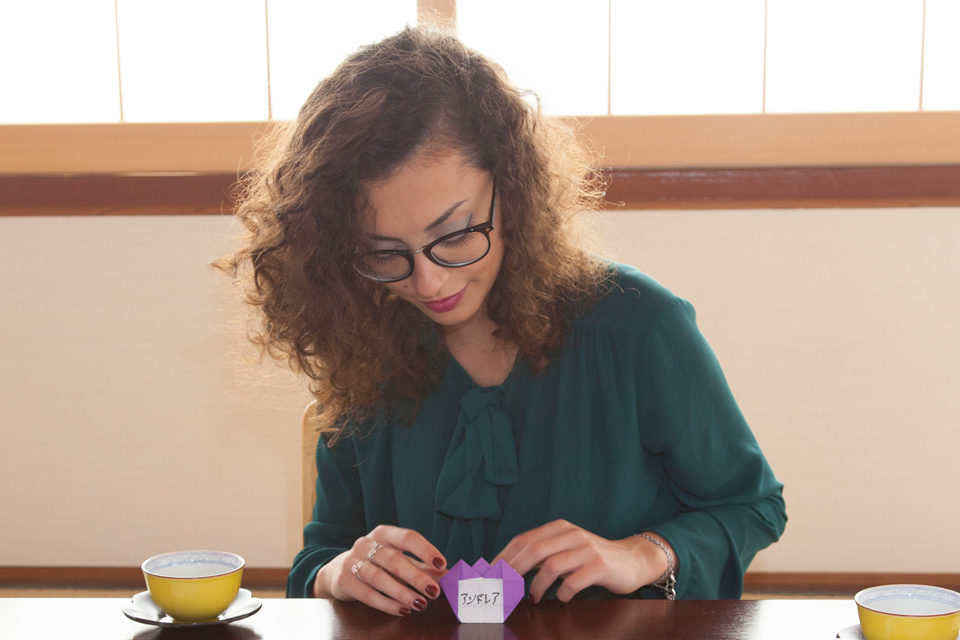 First, we will show you how to make an origami name card. You can, of course, keep it after the cooking session.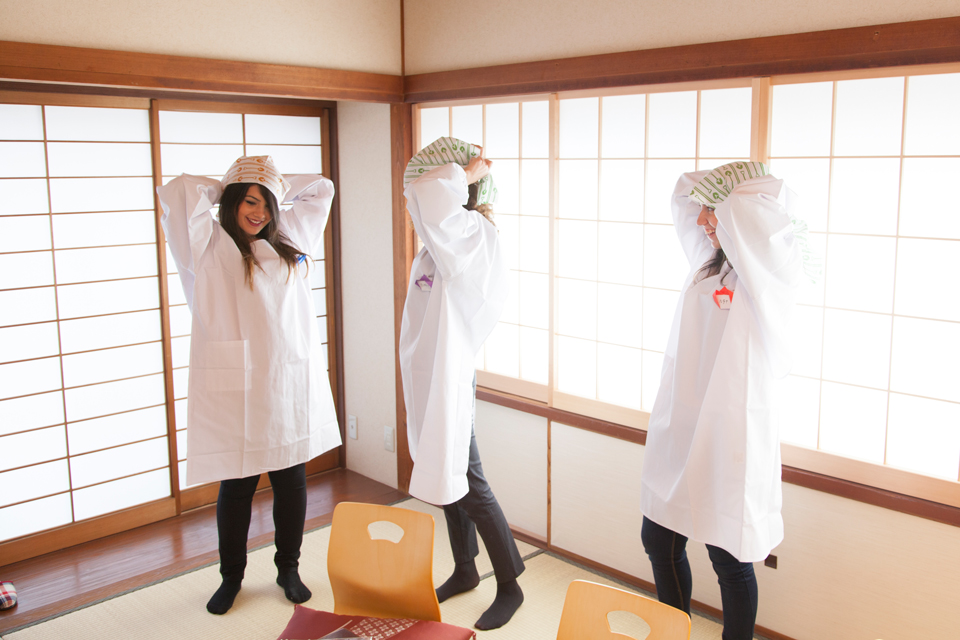 We provide kappogi, traditional Japanese aprons and tenugui bandanas.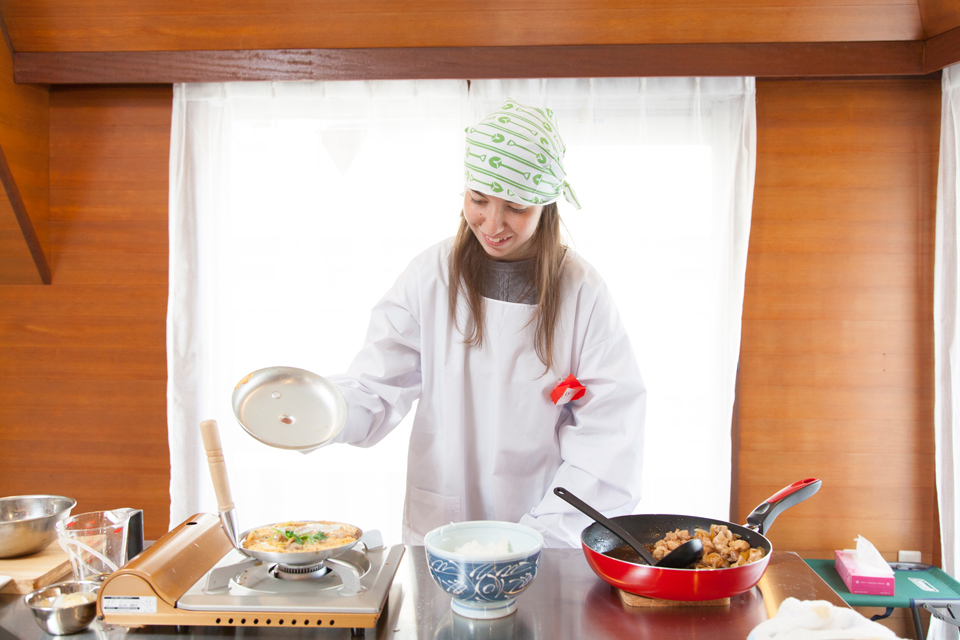 Try your hand at using a special pan for Oyako-don (rice topped with chicken and eggs) You'll feel just like a Japanese chef!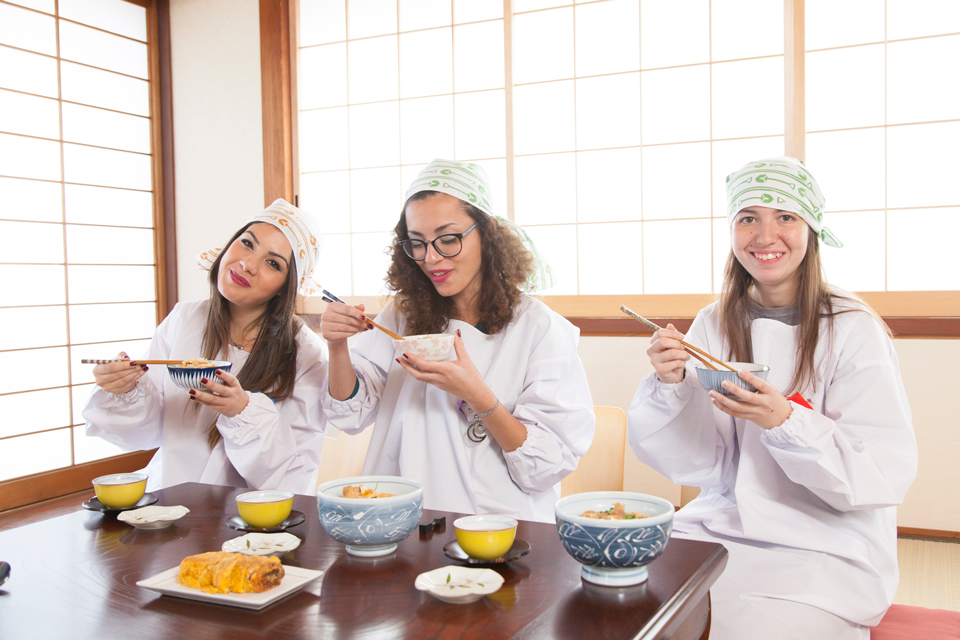 Once the delicious dish is ready, you can enjoy eating it in a traditional Japanese-style room.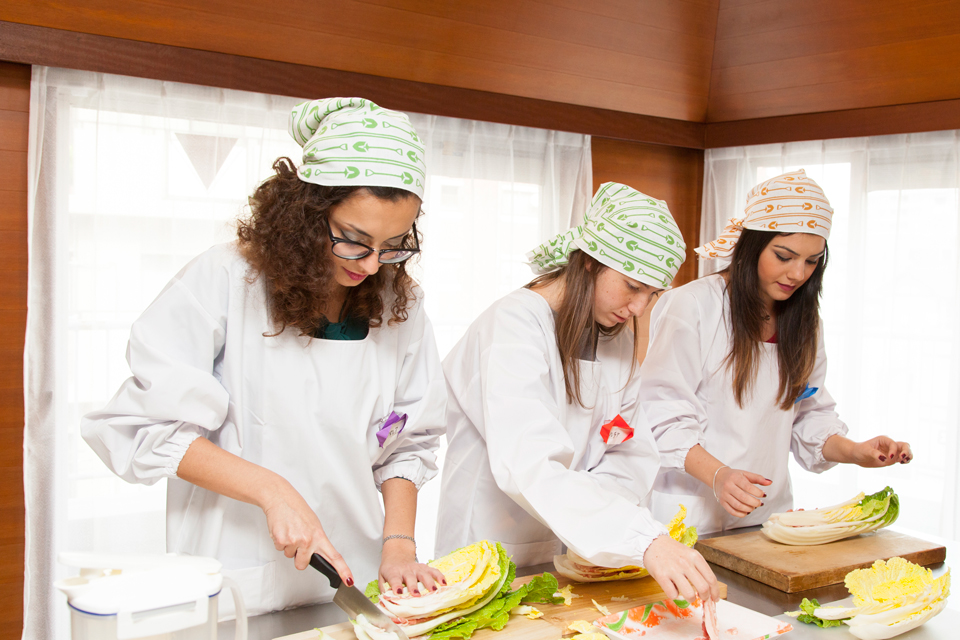 "Nabe Hotpot" is very healthy because it includes plenty of vegetables.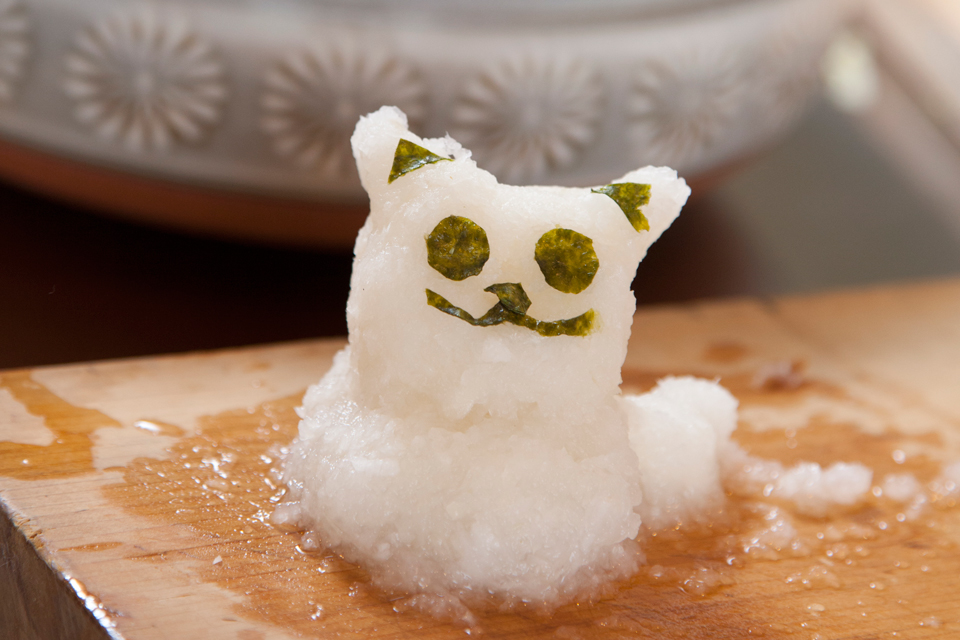 Have a go at some grated daikon radish art! Various shapes can easily be created. What would you like to make?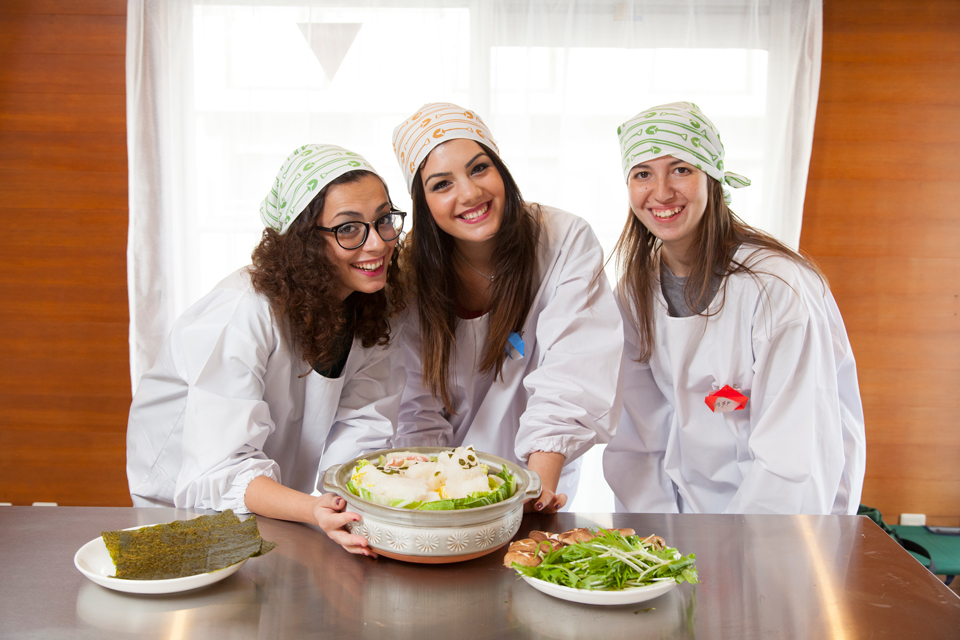 Pop the cute radish shapes into the pot, put it on the heat, and everyone can enjoy the hotpot together.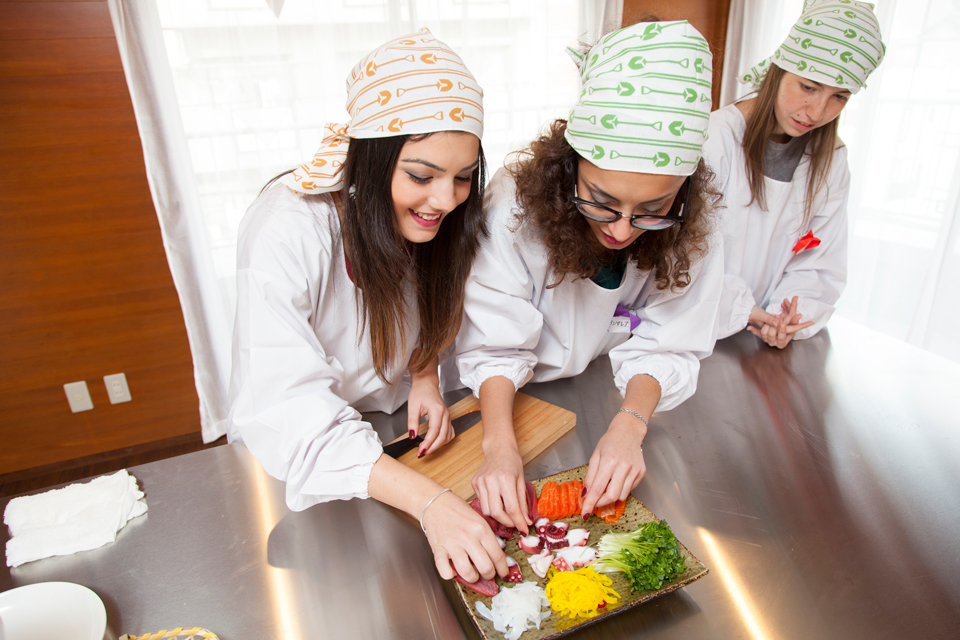 If you like raw fish, we recommend making hand-rolled sushi, which isn't served at restaurants!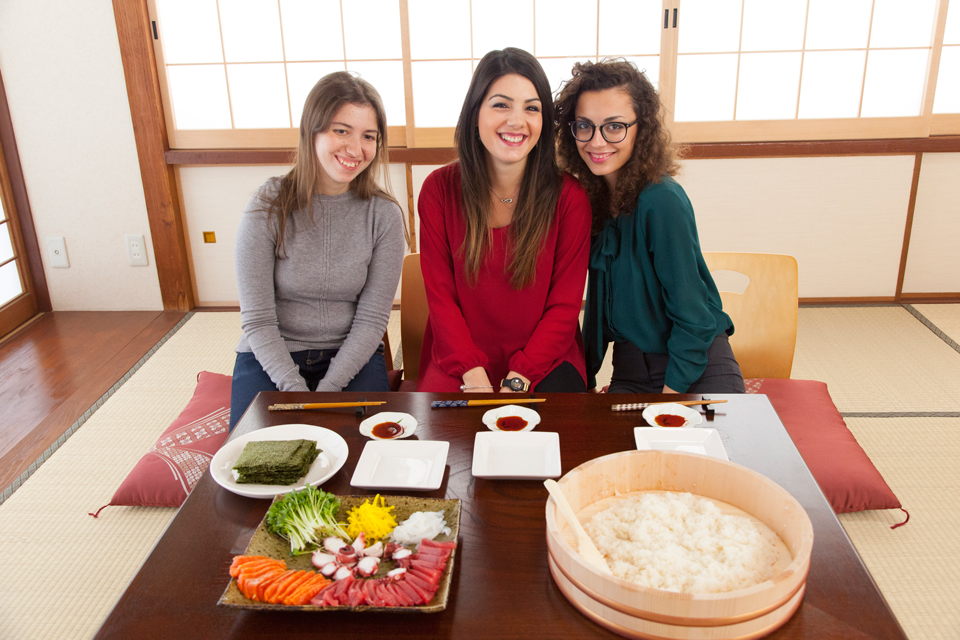 You can enjoy any combination of ingredients you fancy, such as sashimi, rolled omelette, cucumber, pickles, etc.